Sep 16 2011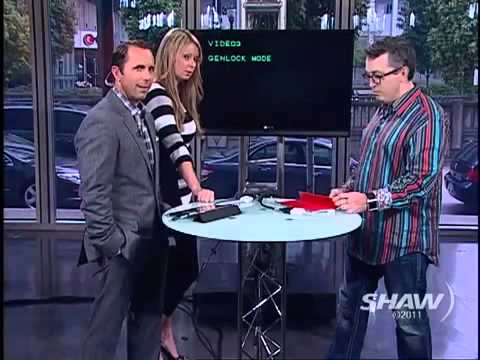 The iPad App Store is a vast confusing marketplace. So many apps! No way to really test them before buying them! You need someone to seek out the great apps and advise you. I am that someone.
The following iPad apps are the ones I chose to present on Urban Rush on September 16, 2011. They represent apps that help students in high school as well as college and university, but they could also come in handy in many other stages of life.
iStudiez Pro
iStudiez Pro ($2.99) — This app is the unanimous choice of the organized academic iPad operator. It provides not only a calendar to plot your class schedule, but also your assignments and tests. The app sync with your personal account online to allow you to also access your data from your iPhone or Mac if you have one (for that matter, you parents could keep track of your studies on their iDevice)
You'll know which class you should be racing to now, which one is next and which papers and exams are on the horizon.
Evernote + Evernote Peek
Evernote (Free) + Evernote Peek (Free) — Evernote just by itself is a great app to use to keep all kinds of information (web sites, photos of things you want to remember, audio notes, lists, etc.), but when coupled with Evernote Peek it becomes a powerful study tool.
Using a special online Evernote notebook that you set up in your account, you can create quizzes for yourself. You access these quizzes through Evernote Peek and it uses the iPad 2′s Smart Cover to ask yourself the question by lifting up one panel, peek at the answer under the next panel and keep score by lifting the entire cover.
Progressive Alarm Clock
Progressive Alarm Clock + Dream Journal ($1.99) — The hardest part of school sometimes is just getting yourself out of bed. Progressive alarm does this by using soothing bells that gradually increase in volume. This method gently wakes you from sleep rather that shocking your out of bed like the buzzer setting on most alarm clocks.
The app also includes a dream journal so that you can jot down that awesome dream you were having before it escapes you.
This is a great app for anyone who is looking for a way to wake up on the right side of the bed.
CalcBot
Calcbot — The Intelligent Calculator ($1.99) — This is a simple but useful calculator app that fills the void left in the app roster on the iPad—why doesn't it have a calculator?
Wolfram Alpha
WolframAlpha ($1.99) — Need more that a simple calculator? Sometimes I suspect that Wolfram Alpha was downloaded from the spacecraft that allegedly crashed outside of Roswell, New Mexico. It always seems to know the answer even when I ask it something rediculous—it's almost like it's reading my mind.
Wolfram Alpha, like the computer aboard the starship Enterprise, holds an enourmous library of knowledge, facts and computations. Test it for yourself.
Cut the Rope HD
Cut the Rope HD ($1.99) — Yes, it's a game. Yes, it's cute. But it is also going to teach you simple physics. No, it won't help you with the by-rote fact spewing necessary to pass your Physics exam and getting 3 stars on every level will not help you get into college, but it is physics all the same. And thus it finds its way on this list.
The game is simple: Om-nom, an adorable little creature is dropped on your doorstep with a note instructing you to feed him candy. How you feed him is where it gets complicated. Each level is an intricate puzzle where the confection dangles from a rope or series or ropes that you must cut in such a way that the little edible goodie makes its way to Om-nom's waiting mouth. Addictive and fun.