Mar 1 2012
Reflection — Screencasting on the iPad just got a lot easier
Since I got my iPad 1, I've been looking for an effective way to screencast tutorials for it.
Jailbreaking
The easiest way was Jailbreaking it, but that meant changing my iPad in ways that was going to bite me in the ass on the next iOS update.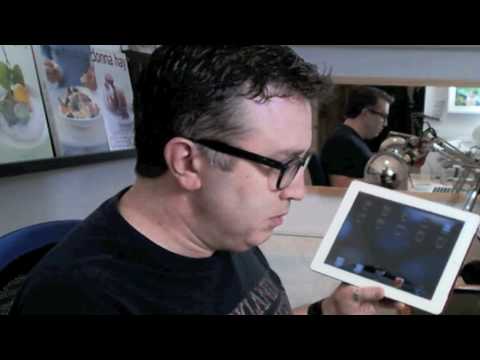 Hardware
Another way was using the 30-pin dock connector port and attaching some video hardware to capture the screen. Many of the affordable solutions there, looked horrible and the rest were out of my financial reach.
Shoot the glass!
The last option was cheaper still—point a camera at the iPad and record. It works well and I like that the viewer of the video gets to see my hang-nailed fingers tapping and swiping across the touchscreen. But the backlit screen makes for some lighting difficulties and the shiny screen is no friend of my either. Glare-galore.
Upon Reflection…
Then yesterday an article on TUAW caught my eye. It spoke of Reflection, an app that allowed you to mirror the screen of an iPad 2 or an iPhone 4GS on a Mac running Mac OS X 10.6. I downloaded the trial and, once I remembered how to activate Airplay on the iPad, my iPad screen was being being faithfully matched swipe for swipe, pinch for pinch on my Mac.
Awesomeness!!!
So now with the addition of ScreenFlow (or even just Quicktime), I can record the screen on my Mac and, thus, whatever is on the screen of my iPad.
Reflection sells for US$14.99 for a single user license and US$49.99 for a 5-user license.
People Who Read This Item Might Also Like…